Auto Parts for Sale in Auckland
Here at Acker Bilt. we are a dependable provider of car parts in Auckland. Since we opened our doors in 1974, we have offered external auto parts & accessories Auckland wide that are unmatched in quality & durability. From humble beginnings building aluminium, steel bull bars and tow bars, we have added a number of other auto parts to our diverse product offering, tailoring our range of auto parts to cover the unique requirements of your 4-wheel drive vehicle. Browse below for our complete range of car parts for sale in & around Auckland.
Our Experience
Operating in Auckland since 1974, we have been a reliable manufacturer & supplier of quality protection bars in Auckland. In recent years, the needs of the auto market have changed, and the demand for a more diverse range of equipment has increased. As a business committed to catering to these needs and demands, we have adapted to these market changes by expanding our range of products and auto parts we manufacture.
From bull bars to tow bars, we have added a number of other auto parts to our collection, all manufactured to the same high level of quality people have come to expect from us.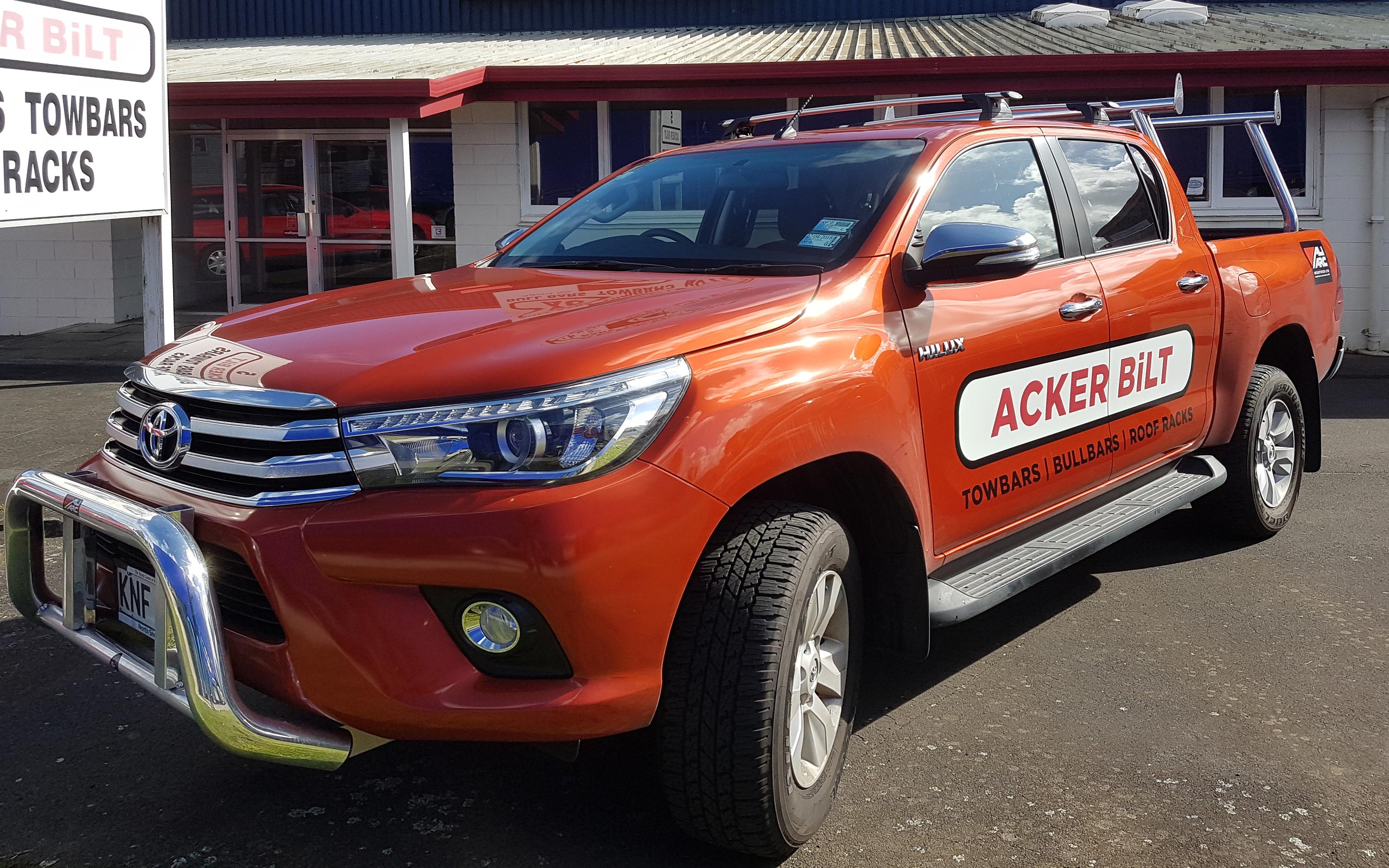 Roof Racks and Accessories
Supply or fitted
Yakima: Domestic, Commercial
Yakima: LocknLoad Platforms
Prorack: Domestic, Commercial
Yakima & Prorack Accessories
Trailer Plug Wiring
Round Plug
Rectangular Plug
Conversion Plugs
Electric braking systems
External Racking System
Aluminium or steel ladder racks custom made:
Bullbars
Vehicle body
Utes / truck trays
Protection bars/ Bullbars
Commercial vehicles
4x4/ SUV's
Trucks
Running Boards
Utes (single, extra & double cab)
Aluminium or steel custom runners
Towing Accessories
Hitch, Ball & Pin
Duo Balls
Convert-a-balls
1 7/8" or 50mm balls
Hi Rise Towballs
Towball caps
Aluminium or Steel
Nudge bars
Bull bars
Bumper replacements
Side bars
Side bars with steps
Rear protection