Our Auto Parts & Accessories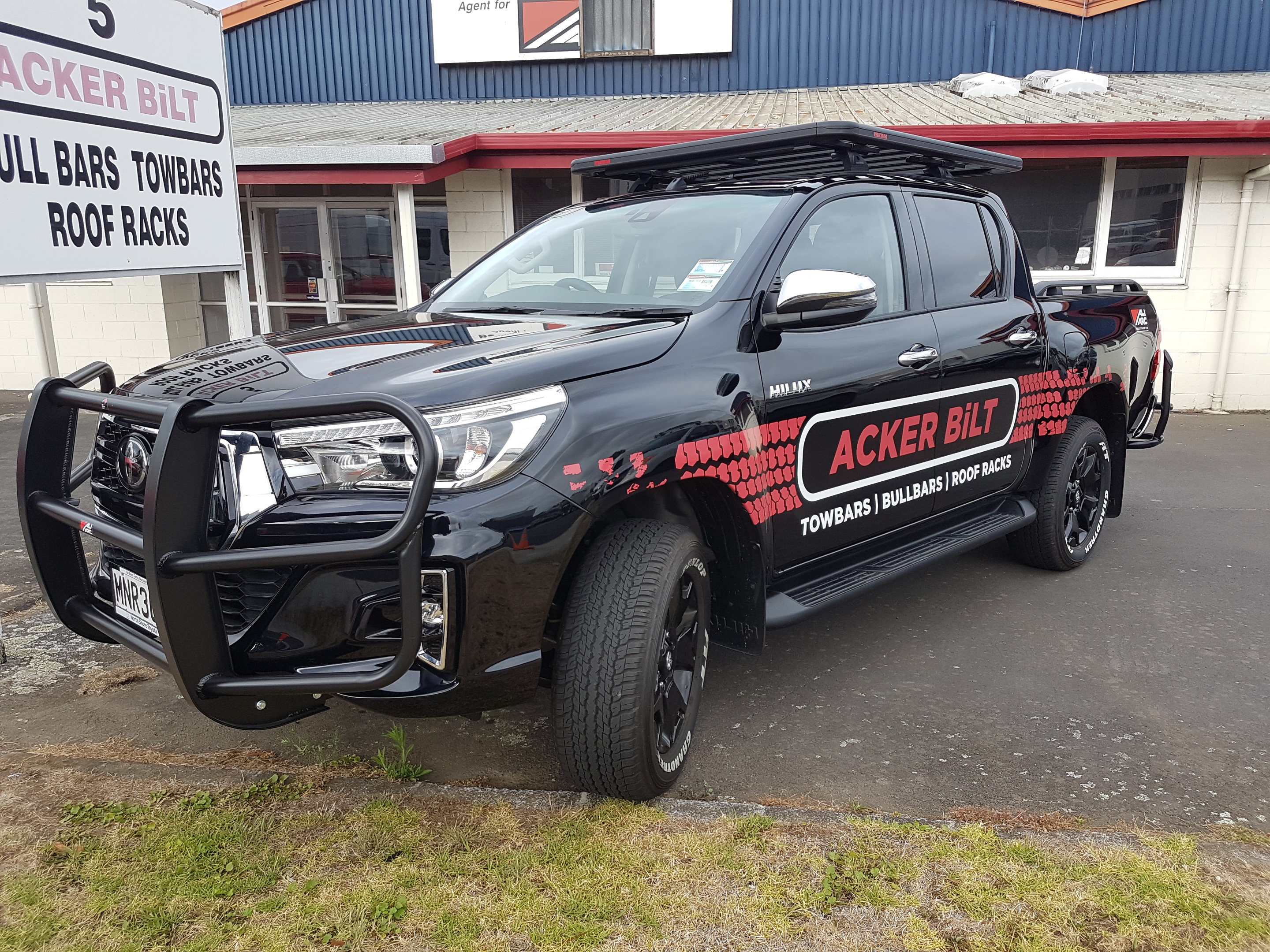 Tow Bar & Wiring
Acker Bilt offer a range of quality heavy-duty towbars Auckland wide. If you are looking for a reliable, well manufactured towbar then we are your reliable supplier. We can also sort the trailer plug wiring as well.
Check it out
Roof Racks
Roof racks are a practical solution for your vehicle for transporting excess goods without the need for towing a trailer. If affixed to the top of your vehicle, they can be used to transport a variety of goods.
Check it out
Bull Bars & Nudge Bars
We supply and install Aluminium Nudge bars and Bull Bars for Utes, vans and SUV's from our suppliers Ali Arc and ECB. All these nudge bars are air bag compliant and meet all NZTA safety standards. If your vehicle is older than 2003 and doesn't have airbags then we can Custom Fabricate Aluminium and Steel Nudge bars in our factory for your vehicle.
Check it out
Acker Bilt
Acker Bilt was established in 1974 building bull bars to cater for rapid growth in the four-wheel drive market and other car parts Auckland wide. The company soon moved into tow-bar production and has specialised in both products ever since.
In more recent times, roof racks and other car accessories have been added to the product list and have become additional core business. Acker Bilt is situated in Henderson on Keeling Rd, just off Henderson Valley Rd.
A Wide Range of Autoparts
Roof Racks and Accessories
Built Strong
All our products are fabricated by qualified welders and are designed to exceed minimum design requirements.

Auckland-based
A leading manufacturer of auto-related parts and equipment in Auckland.

Reliable
A leading manufacturer of auto-related parts and equipment in Auckland. We cater to the needs of the fast-growing four-wheel drive vehicle market.
We specialised in making auto parts and accessories for
Utes
Light Truck
European Cars